Review: Sunsilk Waves of Envy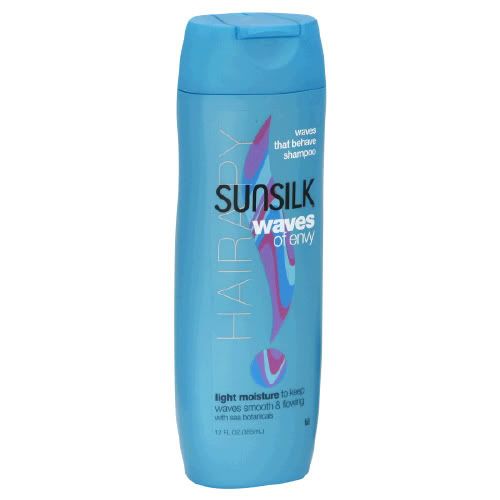 Name: Sun Silk Waves of Envy Shampoo & Conditioner
Product: 5/5
Price: $4-5 each
Available: Anywhere
I have to say, this is one of the BEST combos for hair that I have EVER tried! For the longest time I had been looking for a shampoo and conditioner that worked with my hair, which was hard because my hair is extremely picky. I had been using the Sally Beauty knock off of Biolage, which was good, but I was getting board with it. So I wanted to change up.
I decided to try Sunsilk Waves of Envy because my local Walgreens had it on sale B1G1Free and I had $1.50 off coupons for Sunsilk, so I was able to get the shampoo and conditioner for about $3. And that $3 was some of the best money I ever spent on my hair. This combo, made my hair SUPER SOFT. I could tell in the shower as I was rinsing it out that my hair was noticeably softer, and when it dried, my hair was smooth as silk! This change in my hair took me by surprise, because my hair is chemically damaged from continuously highlighting my normal brown hair blonde. So the ends of my hair were quite brittle and rough. After one time with the shampoo and conditioner I was amazed and this has become an HG for me. Plus, this combo has a gorgeous smell to it, it's a floral scent, but there are notes of other scents as well. I can't put my finger on the other scents though.
Final Thoughts: I think that anyone who is looking for a great shampoo and conditioner combo needs to check out the entire SunSilk line before moving on to more expensive drugstore and salon brands. I understand that not everyone will have the same experience that I did with these products, but for the price and the quality, I think this is a risk well worth taking. I took it and I am so happy that I did.
2 Comments »