Cover Girl & Crest: Amazemint LipGloss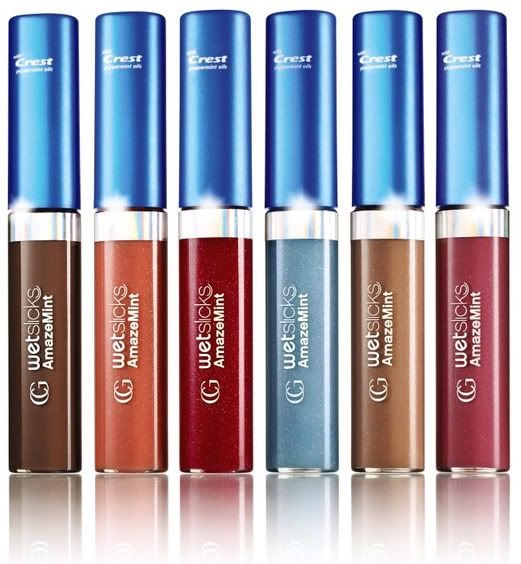 Cover Girl, in an attempt to bring something new to the table of makeup, partnered with toothpaste giant Crest to bring something truly unique. Amazemint lipglosses pull double duty as not only lipglosses but also as a smile treatment. The Crest peppermint oil in the gloss acts as a breath freshener everytime you apply the gloss, or rub your lips together.
I recently purchased two of the colors, Merry Berry, a pinky peach color with very little to no shimmer and the shimmery blue gloss, Happy Hour. I plan on writing up reviews of these products later in the week. These glosses are similar to the C.O. Bigelow Mentha Lip Tint glosses.
The glosses come in 13 different colors, and many of them are blue based, which counteracts the yellow in teeth, giving the illusion of whiter and brighter teeth. These glosses retail for about $6, and are becoming available anywhere Cover Girl is sold.
No comments yet.