Review: NYX Sheer LipGloss (Metal Tube)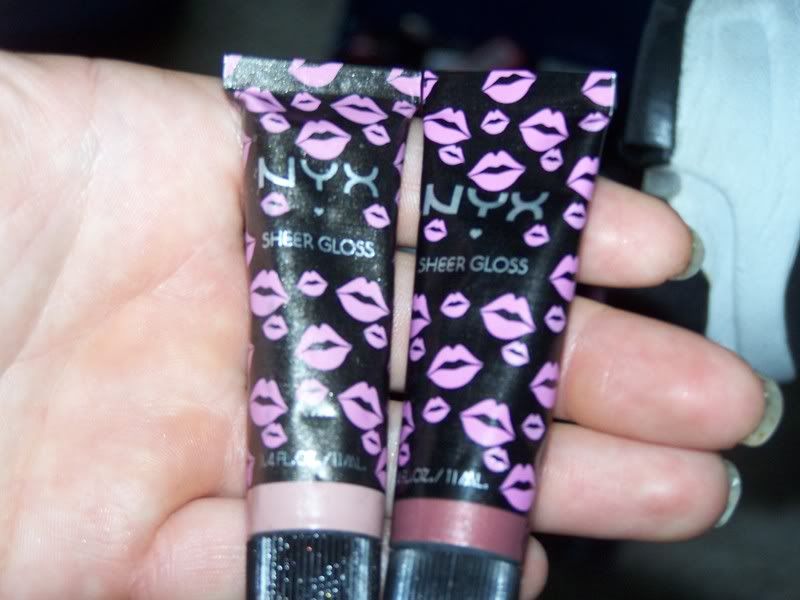 Name: Tube Lip Gloss
Product: 4/5
Price: $4
Available: NYX Cosmetics, Cherry Culture
I bought these glosses, basically because I have never tried this version of NYX's lipglosses, and I was very curious about their quality. I have a ton of the NYX Megashine lipglosses which are all around awesome.
So I jumped at the chance to try these glosses. I bought two in the colors of "Peach" and "Blush" Peach is a nudish color with a little bit of orange and shimmer and Blush is a mauve color with shimmer. The texture of these glosses are very thick, almost of a gel consistency and are sticky, which is something I actually like. These glosses can be applied sheerly or very opaque, depending on how much you apply.
The one thing I do not like about these glosses are their containers, which is why I took off a point from my rating. I think the product is a 5 star product – only the packaging comes up short. The tubes are made of metal, and you actually have to make a whole for the product to come out. If you have ever dealt with the MAC or L'Oreal HIP paints, that is the kind of packaging this product has. You have to make a whole with cap to get the product out. This is very annoying because you HAVE to use a lip brush with this product, you can't apply this gloss straight from the tube like most tube glosses. Another problem with this packaging is that too much product comes out when you squeeze the tube – which essentially wastes lip gloss goodness. I solved this problem by squeezing the lipgloss itself into a couple of ten gram jars I had lying around. Each gloss filled up on jar, which is a LOT of product. So by putting the gloss into a jar, it makes it easier to apply and less product is wasted.
Final Thoughts: These lipglosses are amazing, and I think everyone needs to have one or two or ten of these babies in your makeup collections. They smell amazing, like grape candy and are long lasting. I feel that both of the colors I bought make great everyday colors, which Blush being a perfect YLBB (Your Lips But Better) color on me. So the next time you are looking for a good, long lasting lipgloss and you do not mind repackaging it into a pot, I think you should really look into getting some of these. They are very cheap, and well worth the money.
1 Comment »