Last night, another scene from the movie Repo The Genetic Opera debuted on MySpace TV. This is one of my favorite songs from the entire movie, and it is absolutely gorgeous. It is a duet between world renown opera singer SARAH BRIGHTMAN and actress Alexa Vega. This song absolutely rocks my freakin' socks, and everyone and I mean EVERYONE needs to see this video.
So watch it, love it, and post it everywhere your little heart desires
And since we are the subject of Repo, I want to add the Zydrate Anatomy scene clip as well. This is the first full length scene from the movie to make its debut online. This is also the clip that has Paris Hilton in it as Amber Sweet. I was pleasantly surprised to see her doing a good job in this scene.
If you guys love this videos and want to know more head on over to http://www.repo-opera.com to check out the site and join the message boards.
As all of you know I am DYING for Twilight to come out this November, and now we can add another movie to my must see movies. Repo: The Genetic Opera. This is the movie that Paris Hilton is in, along with Anthony Stewart Head (Mr. Giles from Buffy) and Sarah Brightman among others. I am personally a big fan of both Head and Brightman, so seeing them together is going to be amazing. Even Paris seems decent from what I've seen of the movie so far.
Besides, the guy who places "GraveRobber" is freakin' gorgeous!!!!! And his voice is to DIE FOR!!!
So yea, I'm just a wee bit excited for this! I hope it comes out in Wide Release instead of Limited Release, which is what it's set for right now.The movie is set to come out in November
Here is a picture of Grave Robber: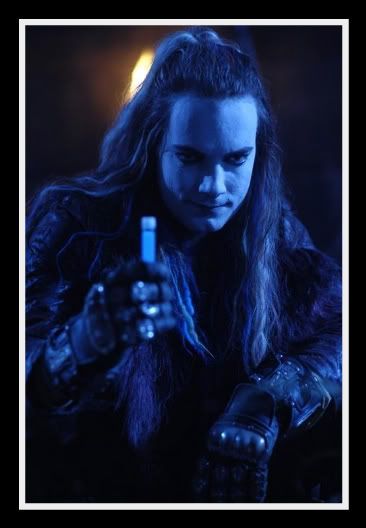 Here is one of the posters for the fim: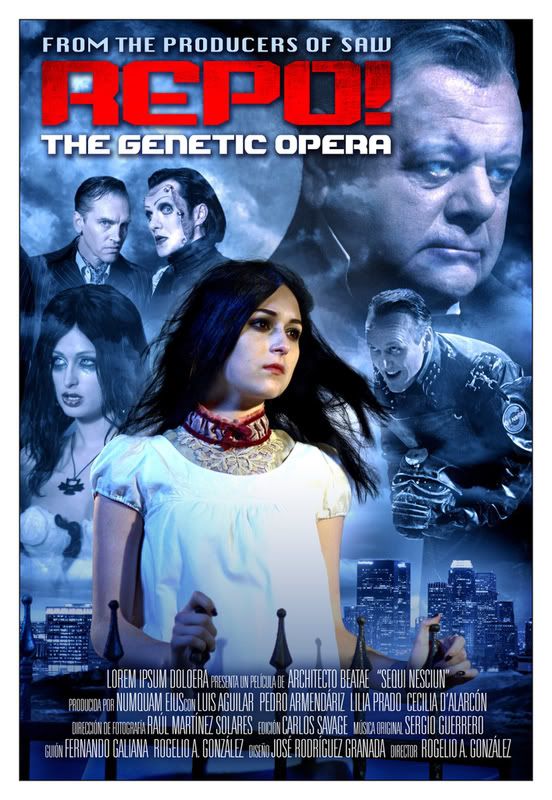 ****************************************************************************************
In other blog news, I'm planning on writing some reviews on different products that have made their way into my possession recently, and this includes products from Icings By Claire's revamped makeup brand. Lately I've been on a new product kick, so I'll have to go through my many stashes and do some reviews and spotlights on different products.
However, I am really, really bad at keeping up with what I say I will write about, and actually doing it. So I am hoping to go through some of my older posts about products I had wanted to write about and finally getting some of those up.
So be on the lookout for some new reviews and spotlights to be appearing on this blog sometime in the near future.