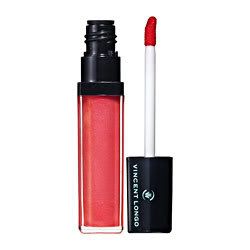 I purchased this lipgloss when I purchased the Virgin Lux glosses from the 50% off sale. I really didn't like this color when I first saw it, because in the tube it looks like a dark hot pink. I am not a big fan of pink lip products, I prefer peach/ berry / gold tones. Anyway I decided to bit the bullet and try this one. I am so glad that I did! This color applies sheerly onto the lips, leaving a very nice wash of dark pink on the lips. There is no shimmer or glitter in the gloss, making the color very sophisticated and wearable for day wear.
This gloss is non sticky and long lasting, just like the Virgin Lux lipglosses. The texture is thin, so it doesn't feel heavy on the lips. Cherros is the only Perfect Shine gloss that I own, but there are several in the line, many with shimmer. These are the in the same container as the Virgin-Lux lipglosses and are also the same price. I highly recommend them, especially if you can get them for a discount!
Product: 4/5
Price: $22
Available: Sephora, Vincent Longo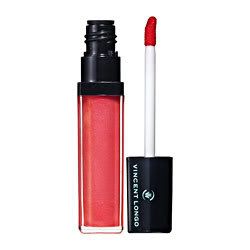 I purchased these glosses during a 50% off sale at a local high end beauty boutique near my house. I purchased two Virgin-Lux lipglosses in Apollo Gold and Prismalite. I also picked up another LV lipgloss that I plan on reviewing in another post. I normally don't go for these type of glosses, because these are very sheer, and sometimes hard to see on the lips. I feel ripped of sometimes when it comes to this type of gloss because it seems like I spent X amount of money on nothing.
However, I really, really like these glosses. They are very sheer, but when I apply them to my bare lips, I can see the shimmers dancing on my lips, making them look fuller and sexier. The shimmer is very finely milled – so it doesn't look like a glitter bomb exploded on your lips. It's very subtle, making it suitable for everyone. Apollo Gold is gold with slight green shimmer. Prismalite is a very faint pink with gold shimmer. Both of these look good on bare lips and over lipstick. They are non sticky and they last a long time on the lips. They remind me of the Revlon Super Lustrous lipglosses, so if you like those you will love these.
Product: 5/5
Price: $22
Available: Sephora Vincent Longo